Dear Gregger,
If I could have just one more day and
wishes did come true,
I'd spend every glorious moment
side by side with you.
Recalling all the years we shared
and memories we made,
how grateful I would be
to have just one more day.
Where the tears I've shed are
not in vain and only fall in bliss,
so many things I'd let you know
about the days you've missed.
I wouldn't have to make pretend
you never went away,
how grateful I would be to
have just one more day.
When that day came to a close
and the sun began to set,
a million times I'd let you know
I never will forget.
The heart of gold you left behind
when you entered Heaven's gate,
how grateful I would be to
have just one more day.
Writing right now is hard. My mind is a mumble-jumble of emotions. And then it goes blank. I think about all the things I want to tell you. I think about where I was. Where I am. Where I'm going. It's scary. I want to talk to you about it. I want you to tell me everything will be okay. I'm doing the right thing. I'm making the right choices. But you can't. I want you to meet the new people in my life. My friends. You would love them. Amazing. Kind. Compassionate. Supportive. The kind of people you could hang with.
I want you to tell me you're okay. I want to know you didn't suffer. Are you at peace? If I know that, I'll be better. Not okay. Not the kind of happy we had. But better. I made it through the firsts. There were so many. I never realized. They were tough. So hard not having you here. You've been my sidekick for 40 years. It's like half of me is missing. How do I keep going without you? I wish you could tell me. I know you would have the answers. You always do. You always did. You were so smart. You didn't think you were. But you were. About everything. I'm standing on my two feet because of you. You know that, though. And I bet you're smiling. Punching those fists in the air. Cheering me on.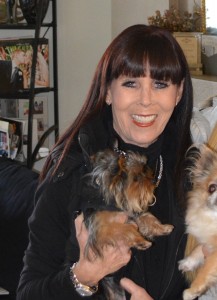 I want to tell you about the kids. They are amazing. Each and every one of them. You would be so proud. They have each accomplished so much this past year. It wasn't easy. They missed you. They miss you every day. I want you here to share the joy. We waited for these moments. Talked about them forever. Or so it seemed. And I'm so sad you're missing it. But you must know. I believe you do.
I've decided to celebrate YOU. No sadness. No mourning. No tears (if I can help it). I'm going to believe that is what you would want. Smiles. Cheer. Remembering the good times. So many. That's what I want to do. That's what feels right. Share the love. Share the joy. Share the good times we had together. I miss you. And I will love you forever. My heart is yours. If only I had one more day…