So I've been looking back. Some may wonder why. Why look back on a difficult time? Why relive difficult moments? It's part of me. Part of my life. Part of something I want to share. So others know they aren't alone. And for those who are members of this "club," I'm sharing the waves. The highs and lows of the second year. Reality. Feel. Fret. And sometimes fall. It's all okay. Because at the end of the day, you will stand. On your own two feet. Stronger than you've ever been.
So we were waiting. And praying. And I was continuing to write Gregger. The words are unedited. They were a stream of consciousness. He was my lifeline to sanity.
May 22
Dear Gregger,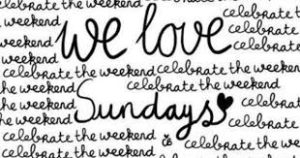 Today is Sunday Funday. But I haven't had one of those since you left. I kind of hate Sundays anymore. I actually dread them. I think about how we would wake up, you would do your silly chores, we'd have our coffee together, and then go for our walk. I miss that. I really miss our time at Starbucks. How silly is that? But I loved that time. Our time to talk. Catch up. Talk about everything. Or nothing. It didn't matter. I just loved spending time with you. Running all those silly errands. That meant more to me than some fancy dinner or a big night out. I don't know if you ever really understood that. I just loved being with you. I see couples together and I miss that. Miss walking and holding your hand. Miss talking to you. Miss riding in the car. Miss everything. But Sundays are tough. So today's one of those.
Ashley called first thing this morning and she was so excited. She was nervous but excited. I guess the eggs divided again, which is a good thing. Like I keep saying, I don't really understand it all, but if she's excited, that's a good thing. Please keep watching over her. Hold her in your arms and keep her and those little eggs safe so they can be implanted in her body. I am praying with all my might. I look for you in the clouds. I see smiles and think it's you looking down at all of us. At least I hope so. That beautiful beaming smile that just lit up the entire world.
I love talking to you. I feel closer. I hold your picture in my hands. I whisper to you. Others would think I'm crazy, but it makes me feel good. And right now that's what I need. Remember to hold your baby in those big, strong soft hands of yours. I love you so much…until tomorrow…
May 23
Dear Gregger,
I was such a wreck today. My nerves are starting to get the best of me. I didn't realize that Ashley wasn't going to hear anything until this afternoon so I carried my phone into every class with me. I NEVER do that. But I was afraid to miss something. She called and she's so nervous. Excited. Everything rolled into one. This has brought us even closer than we were before. It is a blessing. I know it is. In so many ways. Tomorrow is the BIG day. They are implanting the embryos (or whatever they call the fertilized eggs). Then we pray again. Again and again. Over and over. With all of our hearts. I can't remember how many days she has to wait but it will be treacherous I'm sure. She's taking such good care of herself. You'd be so proud. She's so much of you. You'd love watching her at work. I watch her and see so much of you. Her smile. Her way with people. Her joy. Everyone loves her. They tell me she is warm. Loving. Caring. Kind. All the things people told me about you. It warms my heart. And I tell them all that she is her father's daughter. And that you would be so proud. Maybe that's all the "smiley" clouds I see overhead. I hope so.
Hold your hands over her. Or maybe they are wings. I don't know. You must be the grandest of angels. Take care of her. Keep her safe. I so wish you were here with me, but, if I can't have that wish, I wish that you watch over your baby (and her "babies"). I love you with all my heart. Until tomorrow…
"Grown don't mean nothing to a mother. A child is a child. They get bigger, older, but grown. In my heart it don't mean a thing." So my child was grown, bigger and older, but in my heart, still my child. My heart simply wanted her to find the greatest joy. The joy I had found with her.
To be continued…