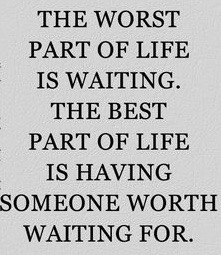 Ten days of waiting and praying. Waiting and praying. There was nothing else to do. The embryos were implanted. And all we could was wait. Hope. I tried to remain calm. Not for me. But for Ashley. The baby(ies). She didn't need my stress. She was carrying enough of her own. So I pretended. I smiled. Laughed. And loved. I gave when they wanted me to give. I held back when they needed space. But on the inside. I was struggling. Barely holding on. I wanted time to stop. For 10 days. And then I wanted the news to come. But that's not the way it works. Life continues. So we did too. And I kept writing. To fill the space. The emptiness.
May 26
Dear Gregger,
Did you know you are on my mind from the minute I open my eyes in the morning until the moment I close them at night? And if I should wake in the middle of the night, you are my very first thought. When I get in my car to drive away, I look for you in the clouds. I listen for you on my radio. I ache to feel your hand in mine. But it isn't there.
This is such a long, seamless forever waiting game right now. I just wish you were here to calm my nerves, tell me everything would be okay. But you're not. So I look to you. Talk to you. Pray to you. I try to fill my hours but the quiet moments are lonely without you. Even though we weren't always together, I knew you were there. I knew you were a phone call away. A text away. So just now when I need you most, it's a real test. And I'm not doing so well.
But most of my waking hours are spent worrying and praying for Ashley and those little "peanuts." Please keep your angel wings spread over them to keep them safe. I love you…until tomorrow…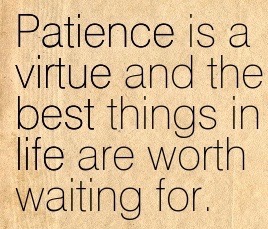 May 27
Dear Gregger,
It's been kind of a strange day. It's the beginning of a holiday weekend. Memorial Day. Not that we ever did very much but it was always so special to have you for two days in a row. I miss that. It's crazy to think that having two days was such a big deal for us. Most people have that every weekend. They simply take it for granted. For us it was special. But that's kind of cool. We appreciated the moments. Sometimes we got a little too hung up on those moments. You wanted them perfect since they were too few and far between, so if we faltered, it seemed as though the day was "messed" up. But I think we finally figured that out. We figured out how to "mess up" and still have fun. How to "mess up" and get back on track. How to "mess up" and still love each other. We had something special. We were so lucky. Most people don't have what we had once in a lifetime. I hold onto that and count my blessings every day.
I think Ashley and Tyler have it too. They know how to be together. They've been dealing with this infertility for nearly 2 years. That takes a toll on a couple. Do you remember? It was hard on us. I can only imagine for them. But they've held it together. I would never have known. But I guessed. Not because of anything they showed between them. But just because. I guess it was a mom thing. Intuition. I don't want them to hurt anymore. I want them to have happiness. Joy. Love. And family. Ashley's struggling a little with "holding it in," but she's holding it together. It's hard at work. Not to be able to do things. And not to be able to tell people why. But it's all so hard. Not telling people. Holding it all in. Not knowing. Waiting. So,PLEASE, PLEASE keep watching over her. Please hold her close in your hands and heart. Keep all of them safe. I know you "came to her" a few weeks ago. It meant the world to her. I love you more than ever…until tomorrow…
So the waiting game continued. We went about life trying to be normal. But life was anything but normal. We counted the days. One at a time. Slowly. Slowly. But, as they say, "Good things come to those who wait, but better things come to those who are patient." So patient we would be. One day at a time.
To be continued…