My life lately could best be described as total chaos…I am trying to keep the pieces together, but every day a piece of the puzzle just doesn't seem to fit in place. Whether it's water flooding my hallways and kitchen from a broken line in my refrigerator, or pools of blood covering my floors from a bleeding dog, or another dog vomiting everywhere just as I finish cleaning up one mess after another, or the mundane routine of trying to keep bills in check, it's just a little crazy. But, in the midst of all of this trivial "B.S." I was blessed to be part of the "Teen Suit Event" at the Boys and Girls Club of Greater Scottsdale last Friday afternoon. It was a beautiful reminder that none of that "B.S." really mattered at all. It put life in perspective and gave me a sense of purpose for a few short hours. This was not an easy decision for me. This was Gregger's thing. I had to step into his shoes. I had to walk into those doors and not only recall the memories of last year, but actually "be him." It was one of the hardest things I've done yet, but I was determined to do it, not only for him, but for me.
I was pretty melancholy on my drive there. A few tears rolled down my cheeks as I remembered meeting Gregger in the parking lot last year. He was so excited to be part of this event. This was one of The Clotherie's biggest fundraisers. Twice a year The Clotherie collected suits, sportcoats, and trousers to send to the Boys and Girls Club for this "Suit Event" for boys to wear to prom, graduation, or job interviews. Gregger was in high gear, dressing boy after boy, making sure they looked stylish, sharp, and dressed to a "t" in their new duds. He was like a proud dad with every one of those boys, and the boys were so incredibly grateful. While I assisted last year, I mostly reveled in Gregger's passion; it just emanated from his soul.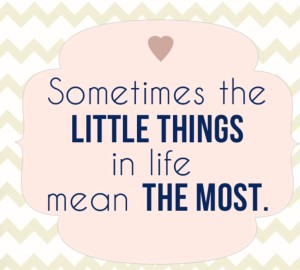 But this year was different. There was no Gregger. It was just me. I had to do this alone. I had to figure this out. I entered the room and tears immediately ran down my face. I wasn't sure if I should stay or make a mad dash for the parking lot. I saw Gregger everywhere. But then I saw the boys. And I saw their smiles, their enthusiasm. My heart  melted and I felt my lips slightly curving upward; it was hard not to feel the warmth, the passion, the energy. At that moment, I knew I would be okay. I started suiting up the boys, pulling outfits, suits, shirts, and even ties. Gregger used to ask me if I liked this tie or that with his outfit…totally not my thing. But all of a sudden, I was picking out great ties to match shirts and suits and the boys were loving it. I felt like I was on fire. I didn't want it to stop. The boys were so gracious. They were so proud. I just wanted to hug all of them and say "thank you" for giving me the greatest moment. Whereas they thought I was giving to them, they had no idea what they were giving to me…more than they could ever imagine. I smiled – a genuine, warm, loving smile that came from the inside out. I laughed. I felt happy. This was a good day.
So the chaos was behind me. It was still there when I got home, but that was okay. I was at peace and for a few hours I felt true joy.
 Kindness in words creates confidence. Kindness in thinking creates profoundness. Kindness in giving creates LOVE.
(Gregger and the boys 2014)