2020 has been a year of challenges. A basket full of "lemons." Life as we knew it came to a grinding halt. We adjusted. Readjusted. Managed. Days turned to weeks, weeks to months. Nothing changed. But time kept going. More "lemons." Fires. Social injustice. Hurricanes. Loss. And more loss. We needed SOMETHING. Something to fill the empty spaces. To bring joy. 
The upside. Getting to spend EVERY DAY with my daughter, Ashley; hubby, Tyler, and my two beautiful grandchildren, Cruz and Willow, since this craziness began in March. Blessed Mimi. No doubt. Walks, kids play, puzzles and more. We filled six to eight hours a day for nearly eight months. But. We needed more.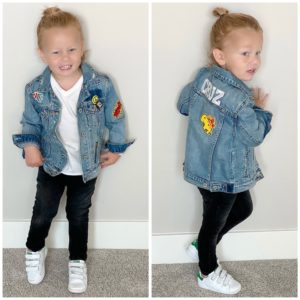 Urged on by the silent voice of Greg (my late husband/Ashley's dad), Ashley and I founded Bling It on by M&M, a trendy and unique company creating personalized and custom designs for babies, toddlers, kids, and adults. Bling It On By M&M was actually rooted back in the 90's and early 2000's as a mere hobby and has now become our dream. While designing funky and unique clothing for ourselves, Greg would encourage us to launch our own business. Too timid and apprehensive, we let our dream slide. Fast forward to 2020. Bored. Uncertain. Seeking stimulation. With a double dose addiction to shopping and passion for fashion, we realized, "We can do this ourselves! We can create! Be creative! And have fun doing it!" Juggling the roles of Mommy, Mimi and designers, Bling It On by M&M was born.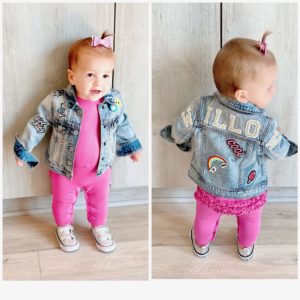 Our designs are meant to sparkle. "Bling it on." Joy.  Happiness. Something for everyone. From babies, toddlers and kids to moms and dads. Bling or no bling. Unique. Trendy. Custom. Personalized. Exciting. From our heart to yours, Made with an extra dose of love.
This is the next chapter in my fairytale. The continuation of my story. I will keep going.  I have to believe Greg would be proud. Of me. Ashley. And the two of us together. Mama and Mimi. Let's do this thing!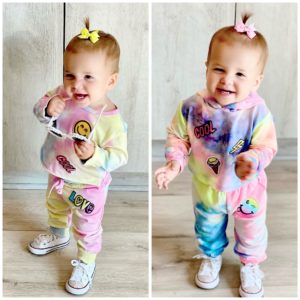 #blingiton #blingitonbymm #bling #kidsclothingboutique #kidsclothing #babyclothing #personalizedclothing #personalizedjewelry #personalizedaccessories #personalizedgifts  #customclothing #customjewelry #customaccessories #customgifts #trendykids #trendykidsclothes #trendybabyclothes #unisex #unisexclothing
VISIT US AT: