In the space of waiting, I realized the emptiness of the "second year." It became quieter. Lonlier. Sometimes I felt detached. From family. Friends. It was easier just to keep to myself. Go inside. And bury myself there. It was safe. But so empty. So I turned to Gregger. For comfort. It was just a difficult time. One I would figure out. And smile on the other side.
May 31
Dear Gregger,
Well today marks 21 months since you've been gone. It feels like forever. Feels like a lot longer than 21 months. I've had ups, downs, and in betweens. I think it's going to get easier and then it gets harder than ever. This is definitely one of those times. It will never get easy. Never. It will never be the same. Never. I say it over and over again, but the things that never change are: I miss your voice. I miss your kiss. I miss holding your hand. I miss your laugh. I miss your smile. I even miss your snore. I miss my best friend. There will never be another. No one could ever be the yin to my yang like you.
I spend a lot of time alone. Thinking. Missing you. But, these days, most of all, worrying. Worrying about Ashley. Tyler. And those babies. I started taking spin classes. You know how much I hate the bike. I think of you the whole time I'm riding. I think about how much you'd love the class. I picture your face in front of me. I picture riding to you. I picture riding with you. I close my eyes and see you there. And then I pray. I pray to you. I pray for the kids. Today I focused on positive thoughts. Positive. Positive. Positive. So I'm sending that energy to you. I'm sending that energy so you can spread all the "positive" love around. Watch over your "babies" – your little girl and her little ones. Keep them safe. I miss you and love you more than ever…until tomorrow…
June 1
Dear Gregger,
I'm a wreck. My nerves are all over the place. My stomach is in knots. I hope I can hold it together. I am trying so hard. I distracted myself tonight and went to my little friend's baseball game. Little league. Just like when our boys played. Cute. Kids throwing balls helter-skelter. Running around the bases and not knowing where they're going. Crying when they strike out. Funny. Distractions. But then it was over. And I came home. Quiet house. Lonely house. And back to nerves. I think about you. I talked a lot about you tonight. With Suzy. Two years ago at this time we were in NYC. Walking in Central Park. Brunching at The Smith. My how time changes. Life changes. I hold onto those precious memories like diamonds. Gold. Treasures.
I haven't talked to Ashley for a few days. We've texted. I'm trying to keep my distance. I don't want to pressure her. Make her anymore nervous. I know her nerves are crazy. So I'm asking, once again, keep her calm. I know she reaches for you. She senses you. She feels your presence. So does Tyler. My nightly prayer. Keep them safe. The "babies." All of them. We all miss you. Life on this planet will never shine as bright. It is missing your glow. So shine your light on them. I love you so much…until tomorrow…June 2
Dear Gregger,
Well this has been one crazy day. Of course my nerves are bonkers – not even sure if I'll be able to sleep tonight. I heard so many songs today that made me think you were speaking to me through the radio. I sing along as if I'm talking back. I always wonder if you hear me. The tears flowed. They always do. My heart aches. It always does. I never thought it could hurt that bad. It's the worst pain I've ever felt. But here's the craziest. I went to get these crazy things put in my hair. You would probably laugh. But it's the only silly thing I can do right now. The only thing that brightens up my day. Gives me a little sparkle. Really. I'm sitting there just chatting with Sarah (the girl who does my hair) about NY. She and her girlfriend are going there next week. All of sudden I felt a jolt. My spinal cord stimulator turned on, full blast, by itself! I was looking around trying to figure out how it happened. There was nothing. It just started up. Tingling sensations all the way from my waist to the tips of my toes. I was freaking out. I almost thought you were there. You were doing it. I don't know. What other explanation could there be? It's happened two other times. Once at the airport in Hawaii. That time I really believe you did it. There was no other explanation. It turned off by itself. The second time was in Fry's grocery store. That was odd. And, again, it turned off by itself. But this time, it turned on and would not turn off. Thank God I had the magnet. Otherwise I'd be stuck. So weird. If it was a sign, I'd take it anytime. I'm open. I can always turn it off. I don't care. If not, just plain creepy.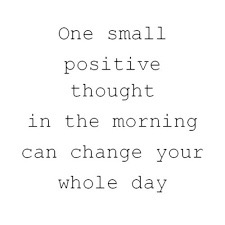 I talked to Ashley today. She's so nervous. Tomorrow's the big day. She goes to the doctor at 11:40. I don't know how long it will take after that. I will be a mess. Please watch over her. Please keep all of them safe. Please bring her happy news. She's such a great girl. Great daughter. Sweet. Loving. Kind. Bring her happiness. Joy. Love. She and Tyler are so good together. And I know they will be so happy. So watch over all of them. Keep your big arms of love over them. We all miss you so much. I love you…until tomorrow…
I was holding my breath. I don't think sleep would come for another 24 hours. Maybe longer. Not until we got some news…
To be continued…