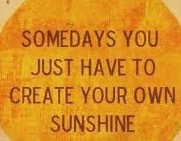 So I've been all over the place lately. 2 year anniversary. Butterflies. Signs. Sickness. Strength. Flashbacks. And the "news." Ashley and Tyler. This consumed the first half of year 2. Physically. Mentally. Emotionally. And I wasn't even the one trying to get pregnant. But I was the mama. And there's nothing worse than watching your child "hurt." Hurt has no age limits. But this wasn't a time for sorrow. Negativity. It was a time for strength. Courage. Confidence. And optimism. So I smiled. I laughed. I cheered. But in the silence, the tears fell. I prayed.
The hardest part was being alone. Not having anyone to talk to about my feelings. Not being able to vent. It was just stuffed. Deep down. It hurt. My heart hurt. Why was I taking this on so intensely? I wasn't sure. I just knew I was. And I didn't know how to let go. One night it hit me. I could talk to Gregger. Just in a different way. But he would hear me. So I started.
May 19th:
Dear Gregger:  I am totally at a loss anymore. I don't have anywhere to turn. You were my rock. My best friend. And you're gone. You'd think I'd be used to it by now. 20 months and 19 days. But it doesn't get easier. It gets harder. I don't know if I was just numb before, or in complete denial, but lately it just sucks. Don't get me wrong. It's always sucked. But it sucks more than ever. I want to talk to you. I want to tell you things. I want you to help me find the answers. But you're not here. I look at your picture. I beg you to send me signs. Show me the way. I feel helpless. Lost. Stuck. I reach for your hand. But there's nothing there. It's empty. Just like my heart. It aches. It hurts so bad sometimes I don't think I can stand it for another minute. But somehow I breathe. I keep breathing.
Ashley and Tyler are going through their struggles. I want you here to hold me up when I'm ready to fall. Today was a big day for them. I was ready to fall apart. I just wanted to talk to you. Hold your hand. Have you tell me everything would be ok. I talked to you over and over again. Did you hear me? Please watch over them. Today was the day the doctors retrieved her eggs for IVF. She is going through infertility like we did. Only it's even tougher for her. We got lucky. She's lucky because now there are great doctors and miraculous medical improvements. I just pray and pray and pray for them. I pray that you are holding them in your hands and heart.
I will continue to talk to you. I need you so badly. There is so much I wish I could say. I want one more hug. One more kiss. One more beautiful smile. I miss you more than words will ever say. Please hear my words. I love you. Until tomorrow…
So it was corny. Crazy. But it helped. This was the slow process. We had to wait to see if the eggs fertilized. Days and days of waiting. Hoping. Waiting. Hoping. So I kept writing. Day after day after day…
To be continued…