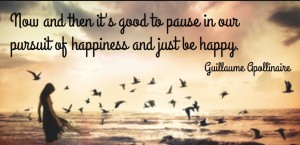 I pulled up my TimeHop this morning (a crazy app that turns back the hands of time), and I was slammed with this reminder from 4 years ago…
"Now and then it's good to pause in our pursuit of happiness and just be happy. I think it's time to hit the 'pause' button."
Rewind to 2010…kids gone establishing their own lives, Greg building businesses, and me, trying to keep balance between it all. Life should have slowed down, but it just seemed to increase in speed…the more time we had, the less we had.  I believe we were both striving for the same goals, the same "end" but Gregger worked his ass off to get there…he just didn't know how to stop. He had so much passion for his stores, for making them bigger and better and while it took me a while to understand the incredible "drive," I realized it was better to support than suppress. Whatever we sacrificed in time, we made up in quality because he was happy, but obviously at this time we were pushing too hard. Sometimes I think we just TRIED too hard to be happy and if it missed a beat, we thought all was ruined – what a silly perspective. Life isn't about being happy for 8 hours on Sunday or 12 days on a vacation, it is about learning to be happy with the ups and downs of REAL LIFE. It's learning to get through the bumps, the hills, and the mountains… If I had a quarter for all the times in 40 years we paused, rewound, or went back to "go," I'd be a rich woman. The "pauses" can be the greatest moments in your life…they are the moments to reflect on your blessings…life somehow becomes richer, happier, and more beautiful.
We learned to pause…we learned to stop and smell the roses, see the sunsets, and recognize the blessings even when in overload mode.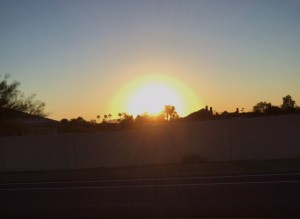 I am so grateful for EVERY PAUSE right now.
I reflect on those memories and smile…the pauses,  the commas, even the semi-colons were some of the best moments we shared…learning to love, laugh, and live with all the noise and madness…that's what made it all worthwhile. Life has changed, but I still pause to reflect and remember…to count my blessings and be grateful…I hope four years from now I am still hitting that pause button to pursue happiness…it will never be the same without my Gregger, but I know he would want me to be happy, and that I will be.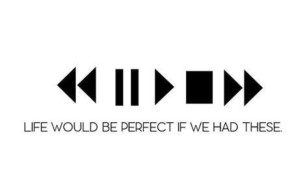 Hit the Pause button now and then and enjoy the moment! They will string a lifetime of precious memories!