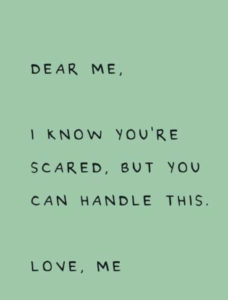 Being a mom has always been more than just a title to me. It is my most cherished role. My favorite "job" in life. The love, joy, and challenges that come with it are a constant source of fulfillment. However, everything changed when Greg died. The shift was seismic. Suddenly, being a mom was tougher than I'd ever imagined. I was confronted with the daunting task of becoming both mom and dad. 
Greg was more than my husband. He was my rock. My sounding board. My partner in parenting. He was the one I turned to in tough times. The one with whom I could share my worries. Concerns. The one who provided a fresh perspective. Unwavering support. But suddenly. He was gone. An aching void impossible to fill. 
In the earlier years of parenting, a scraped knee could be healed by a simple kiss. A colorful bandage. Those physical hurts were easily soothed. I could reassure the kids that everything would be okay. But, now as adults, the hurts they face become more profound. The solutions aren't as straightforward. Emotional wounds and internal struggles cannot be fixed with a bandage or kiss.
Navigating these complex emotions and uncharted waters of solo parenting has been a journey filled with both heartache and resilience. In this new chapter of my life, I find myself facing a myriad of tough decisions that seem to bear down on my shoulders. Heavy. Relentless. 
Once, these responsibilities were shared. A shared weight between two people who balanced each other. But now, it's my heart that bears the brunt of it all. From the mundane choices of everyday life to those pivotal, life-altering decisions, I'm the one who must shoulder the burden alone.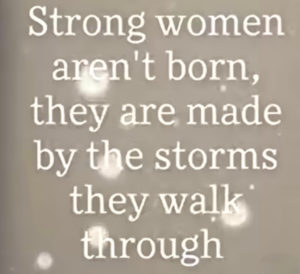 As I stand at these crossroads, I'm often plagued by self-doubt. Uncertainty.  I find myself reevaluating my decisions. Wrestling with the overwhelming uncertainty that life can bring. Despite my growing belief in myself and the strengthening I've undergone over the past nine years, there are moments when I still doubt my own worth. My capacity to make important choices. I miss Greg's guidance. Perspective. And insight that once steered us through the intricate passages of life's twists and turns. It was reassuring, a source of comfort, knowing that we could tackle even the insurmountable challenges. 
The burden of being a single parent, carrying the weight of every decision often becomes overwhelming. There are moments when the load is too heavy. The struggles insurmountable. Yet, I choose to hide the depths of my struggle. I put on a brave face. Stand firm in the face of adversity. Offer reassurance that they can lean on me. Some days, on the outside I am the mom holding it together. The pillar of strength. While inside, I'm wrestling with relentless pressure to live up to the expectations I've set for myself.
The journey through motherhood continues. It looks different than it did when Greg was alive. I've learned to lean on my own resilience. Find support where I can. Navigate the complexities of life with everlasting love for my kids. I will continue to redefine my life. My role as mom AND dad. Doing the very best I can. Every. Single. Day.