Trying to Find My Why…https://votefab40.com/2023/mikki-eveloff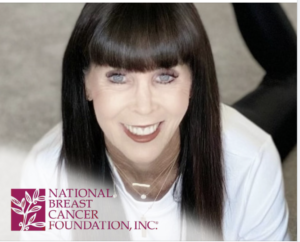 This morning I awoke with an overwhelming sense of melancholy. Once firmly rooted in the roles of wife and mom, I now find myself treading unfamiliar paths. Life's unforeseen twists force me to redefine my very being. Wrestling with questions about my purpose and identity, I long for a sense of fulfillment and clarity. Who am I now? What is my place in this world? My purpose?
As the roles that once gave me definition change, I struggle with a feeling of disorientation. I've tried to fill the void with various activities, ventures. Yet, I realize these external pursuits are merely fleeting distractions.
Though my recent commitment to the Fab40 campaign, dedicated to raising funds for breast cancer has been rewarding, it has also presented its own emotional hurdles and challenges. Confronting a world burdened with grief and loss, I'm overwhelmed with a complex array of emotions.  Seeking "votes" or "donations" during such turbulent times evokes a sense of guilt within me. Where does my loyalty belong? Am I doing the right thing? Making the right choices?
Life is a journey. This is another path I must explore to rediscover my purpose. I reflect on the values that have guided me throughout my journey. What brings me joy. Fulfillment. A profound sense of connection with the world? It's easy to retreat during these moments. Seek solace in the familiar. The comfortable. The safe. Yet, in doing so, I miss out. On life. On living.  I may not find the answers today. Tomorrow. Or even months from now. I will embrace the process. Allow myself the space to grow. Adapt to the changes life presents. Trust that I am resilient to navigate the uncertainty. Uncover a renewed sense of purpose that resonates deeply with who I am now. Who I hope to become. 
Today, I will continue to fight for those who are unable to do so themselves. My belief in this cause remains unwavering. The statistics speak for themselves – 1 in 8 women will face a breast cancer diagnosis in their lifetime. With no known cure, early detection is crucial for survival. I hope you will continue to stand beside me as we join forces in this critical battle.
https://votefab40.com/2023/mikki-eveloff
#NBCF #BreastCancerAwareness #PinkRibbon #StrengthInNumbers #TogetherWeCan #HopeForACure