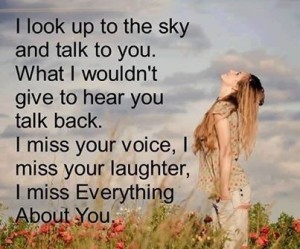 Happy Father's Day Greg! Five Father's Days, six years without you. It never gets easier. As each holiday rolls around I find myself in a state of melancholy. It washes over me. Encompasses my being. Uncontrollable. I don't realize it's happening. But. The calendar reminds me. You. Should be here. Celebrating. Your family. Kids. Grandkids. We. Should be celebrating. Together. I'm sad for what you've missed. The joy. The laughter. Their love. Smiles. The milestones. The way they make every day better. Especially when life seems to suck. 
These are hard times right now. As much as I want you here, I don't. The pandemic. Economic hardships. Police brutality. Riots. America in crisis. It's a world of stress. Unhappiness. Life as you knew it has stopped. And. It's sad. Struggling through these difficult days, I summon your strength. Spirit. Anything to pull me through. Years ago I asked to share your legacy. Simple.  Be kind. Compassionate. Listen. Be good. Do good. Live good. Be 1% better every day. A universal message that can touch so many lives. Touch others and leave YOUR silent mark on this world. I ask that again on this Father's Day. Share the message. For a better tomorrow. 
We miss you. Your light. Your love. Your laughter. But. It lives on. Your children. They have your spirit. Drive. Determination. Compassion. Love. I see you. Hear you. Feel you. But. It will never be the same. I will always wish. 
As we mark the official start of summer, it's a time for new beginnings.  Sunlight.  A time to reflect. Shining light to reflect on our being. Open our hearts. Recognize blessings. Allow the warmth and light to envelope us with a blanket of peace. This is my hope and prayer for this Father's Day. For all fathers. May we live in a world where our children can live together. With love. Peace. And harmony. #happyfathersday#blessings#peace#lovetoall