Merry Christmas Gregger…
I know it's technically not "our" holiday, but being in retail, we waited for this day all year long. The END of the holiday season. A day off. A family day. A day of togetherness. Happy times. Laughter. And love. So much love. So we celebrated. The joy. The blessings. And us. We loved playing Santa's elves from the beginning. Do you remember our first Xmas? I have visions of those presents piled around that hideous plaid couch dancing in my head. We were like two little kids. We woke up early in the morning. We couldn't wait to tear those packages apart. And my dream gift that year? A pair of Frye boots! Light tan with the buckle on the side.  I was cooler than cool thanks to you. You always were the best Santa!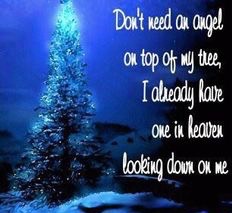 I miss everything about those days. The simplicity. The dreams. And knowing that we had a lifetime to be together. Or so we thought. This has been a rough holiday season. Tougher than last year. Last year I was pretending. I was muddling through. This year is all too real. I'm reminded over and over that you're not coming back. Christmas music brings me to tears. But I keep listening. I want to feel the joy. The spirit. I sing along. And the tears escape. It hurts. You aren't here. And I want you to be. I miss you. Holiday cards? Families. Like we used to be. Everything has become a "used to be." No longer what is. I loved our holiday cards. One of my favorite parts of the season. A time to share our beautiful family. But now I just open the mailbox to receive cards from others. It makes me sad. Facebook? I should cut myself off. Holiday parties. Festivities. Joyous occasions. Sure, I'd be fighting you to stay home, but one party with you? If only. Couples shopping. Holding hands. Our time. Choosing the perfect gifts. Schlepping from store to store. Filling the trunk. But oh what a wonderful night! And with your schedule, it was usually just one. The spirit of our season. Each year it was the same old, same old. "Smaller holiday." And BIGGER and BETTER it would be! Today? All I want for Christmas? The only thing I cannot have.
People ask, "Are you ready for the holiday?" I give the perfunctory, "Oh yes." Or (with a tilt of the head and a quieted tone), "How are you doing?" And I simply say, "I'm fine."  I appreciate the gestures. The wishes. People don't know what to say. They are just being nice. And I am grateful for that. So, "I'm fine." But I'm not. I'm not ready. Not ready to wake up alone. Not ready for you not to be here to celebrate with us. Again. And, no, I'm not fine. I'm an emotional mess. Inside. But I smile. And get on with it. Because it's better that way. I fall apart in my car. In the middle of a workout. My kitchen. My bed. But outside? I'm fine. Really? I just miss you. I wish you were here. And I hate the fact that you aren't. But even worse, the fact that you never will be again.
So now that I've been a total Scrooge, it's time to turn that around. I know I've lost the BEST part of me. The BEST part of my life. BUT! And that's a BIG BUT! That's truly the BEST PART! I was lucky enough to have the BEST for almost 40 years! I was blessed with you as my gift.
I learned to love myself. If I couldn't love me, how could I be true to others?

I learned to be strong in the toughest of times. (Well, all but a few!)

I learned to appreciate moments. To appreciate life. And to recognize my blessings.

I learned that being a part of "two" takes love, commitment, compassion, understanding, patience, and communication.

I learned to stop. Be silent. Be okay with me.

I learned that gratitude is the greatest gift. It gives back tenfold.

I learned that love so grand, so great, and so full NEVER goes away. You may be gone, but our love will be here forever. I see it. Feel it. And hear it. I know you are here.
So today I am grateful. For our family. Our life. But most of all for you. I hope you are celebrating with all of your family. Cheers! Happy Holiday! I Love You!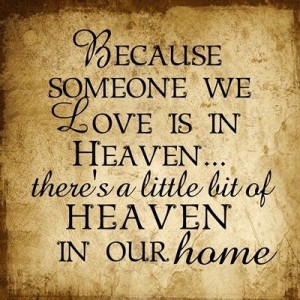 Merry Christmas to all!
Wishing everyone happiness, peace, and a day filled with love…