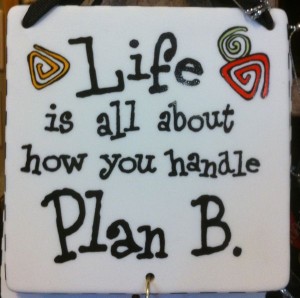 Life is about changes. And plans. And changing those plans. It's about stages. Adapting. Or not. Some people live spontaneously. On the edge. Others plan. I am a planner. I like routine. As a teen, I planned out my life. Special ed teacher. Check. Married at 21. Check.  First child at 25. Check. Three to five children. Check. Physical issues stopped me at three (along with Gregger's objections). I would have gone for five! What I didn't prepare for were the unexpected bumps along the way. I planned. I prepped. I prepared. I never thought about the curve balls thrown along the way. I'd have to be ready to swing, catch, strike out, or hit a home run. I never knew what life was going to throw my way.
It certainly wasn't in my "plan" to encounter major difficulties getting pregnant. But life happened. We were dealt a hard blow that resulted in an emotional roller coaster of sadness, fear, disappointment, anger, frustration, more sadness, more disappointment. I blamed myself. The stress was apparent. And then a miracle happened. A true blessed miracle.
And baby makes three! Life was thrown topsy-turvy. Sleepless nights. Out of routine. Making time. But I loved it. I was a stay-at-home mom and embraced every moment. I never questioned my decision. I'd never trade my role. Gregger and I made special time for "us." Saturday night. Date night. It started out weekly and soon we cut it to every other. We loved being with Adam. We were becoming homebodies. None of our friends had kids. We didn't care. We were happy with our family. Happy to be the three of us.  
After all the trouble I had getting pregnant, I figured whatever happened was meant to be. 18 months later and #2 came along. If one baby hadn't changed our lives enough, two was certainly going to make an impact. Two babies. Two in diapers. Two napping. Two demanding A LOT of attention. Gregger and I had less and less time for each other. Early bedtime for the kids. Time for us. And we were too exhausted to barely hold a conversation.
Busy lives. Busy kids. Trying to keep it together. Tough. And then a huge curve ball. Miscarriage. One minute you're on top of the world. The next, your world is falling apart. But you don't have time for that. There are two kids to care for. A husband. And life goes on. But I was grieving. I wanted that baby. I was so sad. A tough time to go through with two babies still in tow. But another life hurdle. We climbed. We crawled. We made it through.
One year later. Another miracle. I was pregnant. So cautious. So nervous. But 9 months later princess Ashley was born. I opened and closed that diaper more times than I can remember. I couldn't believe it was really a girl! The third time was a little different. I was more relaxed. Both boys were in school. We moved into a rental when Ashley was three months. A bit stressful. Moved again when our new house was built. Yikes. A lot of moving with three little ones. But we managed. Happy in our new digs. Great family neighborhood. Fun place to raise the little ones.
The growing years. The busy years. The "no time for each other" years. Running from school to activities. Homework. Birthday parties. All while Gregger was building a business. Sunday funday was family day. Bike rides. Train park. Swimming. Whatever we could fit in. Just being together. Gregger wanted perfection. It was his only day to be together. The kids would fight. We would argue. There is no such thing as perfection. Not with family. Not with three kids. We learned the hard way. But we eventually learned. Keeping it together was a great day. As close to perfection as we would ever come.
High School. Kids driving. Worrying. Waiting up to make sure they made it home safely. Busy. It was a time of independence. Yet still dependent. Needing us for guidance and reassurance. Would we say and do the right things? Would we guide them in the right direction? We did the best we could. We made the best decisions with the information we had. Would I change anything? I can't go back. If I had the chance. Well, maybe. Gregger and I hung on. It was tough. Stressful times. One leaving for college. One going away to tennis academy. One at home. Life was changing. Life was different.
Empty Nesters. We took a deep breath. We learned to enjoy each other again. We talked. We took time to really BE together. We thought we would be so sad. We missed the kids. We loved having them come home. But we LOVED being together. We loved being BEST friends. We loved just BEING. We traveled. We shared. We did nothing. We were just the two of us. And it was AWESOME. 

Our kids had their own lives. Girlfriends, boyfriends, wives, husbands, jobs, social lives. Sometimes it was hard. Sometimes we wanted them home again. But we respected their lives. We wanted them to choose to be with us. We wished it was more. In my life plan, my family was full of family dinners, get togethers. But that wasn't the way it worked. A different plan. We accepted the time we had. And we continued to enjoy each other. Life had come full circle. We were back to OUR beginning. And we were embracing those special times.

Back to Single. This is the one I never expected. I thought my circle was complete. I liked that circle. I liked being back to two. Now the circle is broken. I will create my own circle. My own beginning. I will see where this circle takes me and where I end up. The journey may never give me answers, but I hope to find peace. I will learn to enjoy the ride. Because life itself is completely uncontrollable.