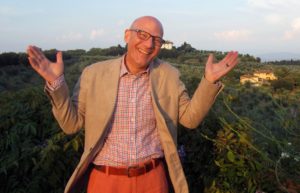 Dear Gregger,
Happy 65th Birthday! Wow! What woulda, coulda, shoulda been. A celebration. Party. Reflection. Your request?Understated. Family. Maybe. But. Knowing what I know now. NEVER. You deserve BIG. Birthdays. Every one worthy of celebration. Because. We never know when it's going to be our last. So. WE will CELEBRATE. WE will rejoice in your LIFE. WE will treasure the moments we had. Not the moments we LOST. Because there were far too many.
Birthdays. Each one a gift. A time to renew. Milestones. 18. 21. 25. 40. 50. And then. 65. Medicare. Retirement. Slow down. LOL! Never. You. The original energizer bunny. Going, going, going. Morning to night. Your gears spinning. Faster. Harder. Grinding. 65. Reminisce. Share your wisdom. Plan. For a future we believed would be. You did all those things. Years ago. As if you knew. Did you?
I often wonder. If you knew now, what 65 would look like, how would you live your life? Would you slow down? Take time? Stop. For a moment. I don't think so. I think you'd do exactly what you did. Every day. Because. I think. I hope. I pray. You were happy. And. In the end, isn't that what really matters?
On this special day. We honor you. I said it best last year. So I will I say it again. Today is not about me. It's about YOU. You touched so many lives with your smile. Your twinkling eyes. Your kind heart. You radiated selfless spirit and generosity. You were the spirit of joy. Love. And all that is good. Perfect? No. But. I laugh at your imperfections. Your quirks. They make you, you. And that's why I loved you so. You made me the best version of me. I continue to grow because of YOU. But. They are your lessons. Your reminders. Helping me grow. I am forever grateful. For you. Our life. Our family. Our love.
Cheers to you on this 65th birthday. I wish you peace. Love. Joy. Your light continues to shine on this earth. I see it. I hear it. And most of all. I feel it. You are everywhere.
Happy Birthday Gregger. I love you today. I'll love you tomorrow. I'll love you forever.
Cheers to 65!