"There are moments which mark your life. Moments when you realize, nothing will ever be the same and time is divided into two parts – before this, and after this."
I am in the "after this." Still trying to figure it out. Every day. 2 plus years later. Still clawing my way through the "guck." The pain. The tears. Why? Because. Love endures death. A person dies. But love doesn't. So my heart aches. My heart feels empty. My soul aches. My soul feels empty. I cannot close this chapter. My heart's not ready. Will it ever be? Probably not. I think I'm figuring that out. And trying to figure out how to live with it.
But the hard part? Hiding. Staying strong. After so long some people just think you're ok. And maybe I am. On the outside. But the inside? It's still broken. I don't need to talk about it. All the time. But I can't pretend it's not there. I need to acknowledge the emptiness. For me. Is it guilt? Not sure.
Most people understand. Some don't. Sometimes the people you need to understand most. I keep going. But. I am not always ok. A piece is missing. Broken. I can smile. Laugh. And look fine. But the inside? It aches. It's like having an illness that no one can see. You look perfect on the outside. No one knows. But inside? You hurt. The pain is there. You learn to live with it. You don't want to talk about it. Every day. But it's there. And you're not really sure when or if it will ever go away.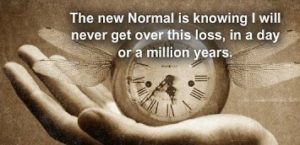 Writing this is hard. It opens wounds. It exposes my weakness. But that's okay. It's who I am. Today. I'm strong. And weak. I'm happy. And sad. I'm angry. And peaceful. I'm me. This is life. This is life after death. And life goes on. So I do too.
Year Three. Riding it out.